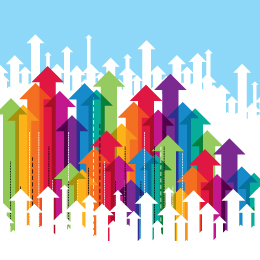 One way to think about what's next is to consider what no one is really talking about. We have heard so much about recessions, global economic collapse, the oil market, and so forth that you could be forgiven for believing the world is coming to an end.
That's not the case, of course. At least here in the U.S., things have been getting consistently better, at an accelerating rate. But is anyone taking that seriously? Given current conditions, it's not unreasonable to consider that an economic boom could be on the way.
Click the photo to see the full article.