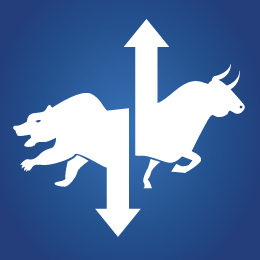 Last week, we talked about several major warning signs for a bear market: recessions, commodity price spikes, rapid rate increases by the Federal Reserve, and high market valuations. In Friday's Economic Risk Factor Update, we looked at the probability of a recession in the near future and concluded that it was unlikely.
Today, we'll consider the next two risk factors: oil price spikes and Fed rate increases.
Click the photo to see the full article.