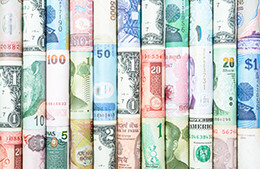 I don't read too many books where I find myself repeatedly stopping to underline something while thinking I didn't know that! There are even fewer that I keep on my shelf in order to reference the list of sources in the back. Connectography: Mapping the Future of Global Civilization, by Parag Khanna, earns both of those distinctions.
It also changed how I look at the world.
Click the photo to see the full article.