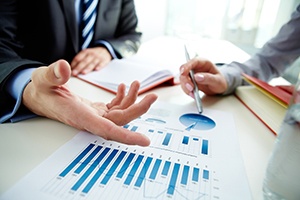 Today's post is from Brian Price, Commonwealth's senior vice president of investment management and research.
Much has been made of the recent proliferation of ETFs and the seemingly endless fee war taking place among the providers of low-cost index funds. As a self-described value guy, I love the fact that advisors have the choice of populating client portfolios with cheap beta through passive vehicles that, for the most part, are very tax efficient. In fact, cost and tax efficiency are the two main reasons why I am a firm believer that ETFs and index mutual funds should absolutely be part of the conversation when constructing portfolios.
Click the photo to see the full article.