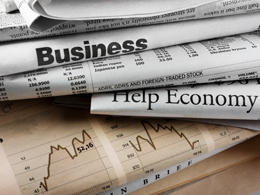 Once again, last week's news was mostly positive, with housing starts and sales beating expectations, industrial production and manufacturing up, and the Fed releasing a surprisingly upbeat set of minutes that painted the U.S. economy as well along the road to recovery.
Combined with the positive results from previous weeks, this good data continues to support a recovery in growth for the second quarter.
Click the photo to see the full article.