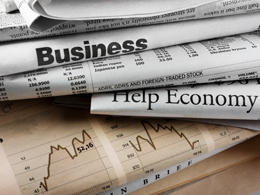 Last week's economic news was positive overall.
Consumers continued to save rather than spend, but signs of increasing confidence suggest that may change. U.S. business, on the other hand, signaled widely improving confidence, especially in the industrial and manufacturing sector. Finally, employment growth continues strong and is starting to attract discouraged workers back into the labor force even faster—a very encouraging development.
Click the photo to see the full article.