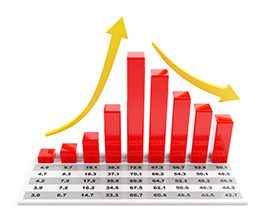 After the pullback in the first quarter of the year, followed by the Brexit collapse and quick recovery, it seems as if the market has pretty much decided to head up. With U.S. markets at all-time highs and earnings coming in better than expected so far, it seems quite likely we will see continued appreciation.
That said, we also need to start thinking about what could potentially bring the stock market's updward climb to an end.
Click the photo to see the full article.